Advanced Qualification Radio Course
(Online Version)
Aug. 14 to Sept. 25, 2021
REGISTRATION NOW OPEN
Enrolment Limited to 15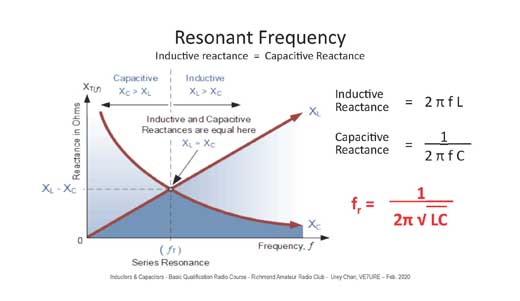 ---
About the Online Advanced Course
The RARC Advanced Qualification course is structured around 15 hours of instructions with a curriculum based on the 50 topics covered in the Innovation, Science and Economic Development Canada (ISED) exam (as outlined in RIC-3, Section 5.2). Canadian radio Amateurs from outside the Vancouver area are also welcomed to enrol in this online course.
CLASSES - Course sessions are on five Saturday mornings with classes from 9 AM to 12 noon PDT, starting on Aug.14 with the exam on Sept. 25. There will not be any classes on Aug, 21 due to an RARC event, and on Sept. 4 for the Labour Day Long Weekend.
COURSE DELIVERY - The classroom will be an Internet-based, online environment using Zoom virtual conferencing tool. Class size will be limited in order to retain productive discussions and knowledge exchange. Enrolment is already at 50% with registration from RARC members.
SYLLABUS - This online course includes additional audio-visual content, interactive presentations and reference handouts to help students obtain a better understanding of the course topics. The Advanced Study Guide from Coax Publications will be used to support the course content.
COURSE EXAM - How and where the ISED exam will be conducted following the end of the course depends on safety practices and available venues at that time. Current plans are to hold the written exam for local students at an open food court area in Richmond where the tables are well spaced with one student occupying each table. RARC has successfully conducted exams for three Basic courses under COVID-19 conditions over the past 20 months without any problems. Exams for out of town students will be coordinated with respective local examiners.
REGISTRATION FEE (For students in Vancouver area) - Course fee of $85 includes instructor notes, reference handouts and Government of Canada (ISED) Advanced Qualification exam. Local students (who do not already have a textbook) can purchase the Coax Publication Advanced Study Guide at cost ($50) together with the course fee (total $135) and make arrangement to pick up the textbook at a location in Richmond (towards end of July).
REGISTRATION FEE (For out of town students) - Course fee($85) includes instructor notes, reference handouts and Government of Canada (ISED) Advanced Qualification exam. Students outside the Vancouver area will need to purchase their own textbook eithe from a local retailer or from the Coax Publications website at their cost.
PAYMENTS - Registration fee (and textbook purchase) can be paid electronically by either PayPal or Interac e-Transfer. Payment details are on the right-hand column of this page.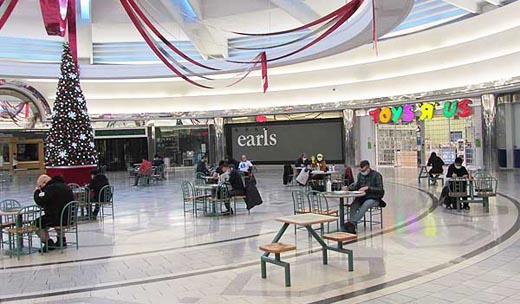 Exam for Fall 2020 Basic Qualification course at Lansdowne Centre. Most students completed the exam before mall stores opened at 11 AM.
---
Course Instructors
Classes are conducted by a faculty of instructors who are RARC members that are knowledgable and passionate about their respective Amateur radio subjects of interest. Some instructors are long-time radio operators with both Advanced and Morse Code qualifications. Classes usually have more than one instructor as well as other club members present to assist with the presentations and help answer questions from students. The exam will be conducted by RARC members who are Government of Canada ISED accredited (volunteer) examiners.
---
Requirements for Enrolment
in the Advanced Course
In order to enrol in the Advanced course, you must first have obtained your Basic qualification.
Classes will be delivered online using Zoom, so you will need to have access to the online tool on the system that you will be using for the course.
Class delivery will be referencing the Coax Advanced Study Guideso you will need to obtain a copy of the textbook. Vancouver area students can pay for the textbook and pick it up in Richmond. Out of town students will need to purchase the textbook themselves and arange their own delivery.